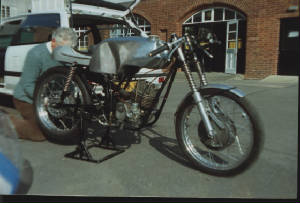 The MZ before the fairing goes on
.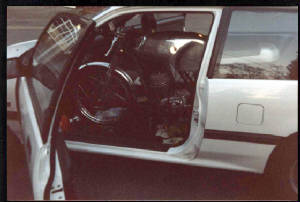 This is how the bike arrived at Brooklands, in the front seat of a car, minus the rear wheel & fairing.
.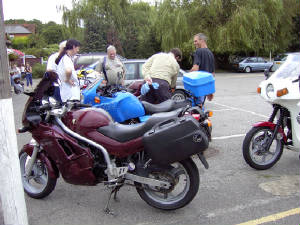 Inspecting the machinery at Box Hill Meet.

The picture shows the late Alan Shepherd at Brooklands for the filming of the Channel 4 series, Planes & Automobiles hosted by Robbie Coltrane.
Alan Shepherd joined the MZ Team in 1961, in 1964, Alan won the 250cc Grand Prix at Daytona and finish 3rd in the 250cc World Champion Series.
Alan Shepherd died on Monday 16th July 2007
.

Two scooters found wandering in the Scottish Highlands at the time of the AGM at Applecross.
.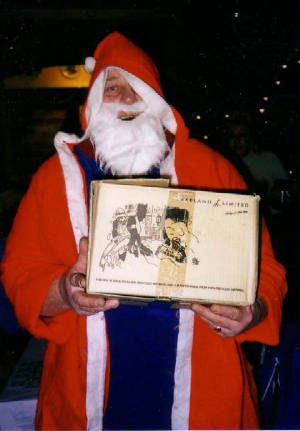 Sorry, I had to put this one back.